sdspeed
Software to verify the integrity of a flash SD card or USB device
You can test SD (secure digital) cards but also USB flash drives, even hard drives that are connected through USB.
Are you looking for SD card speed test on a Mac, how to check speed of memory card, SD card speed test,
flash card read write test, how to check SD card speed or software to measure micro SD performance?
Is your SD Flash Memory Card or USB Flash Drive fake?
SD Card Speed Test, H2testw for Mac), Pen Drive, USB Flash Drive, SD card benchmark
Download via PayPal below, first like it 😉
Features
Note: Use at your own risk. Make always a full backup first of your OS X system and your external cards you are testing.
Allows you to disable Spotlight searching for devices. This does improve performance on your SD card or USB memory devices
Does support USB flash drives as well as external USB hard disks
Full report for your documentation
Hello, just take a little poll, just 1 (one) question: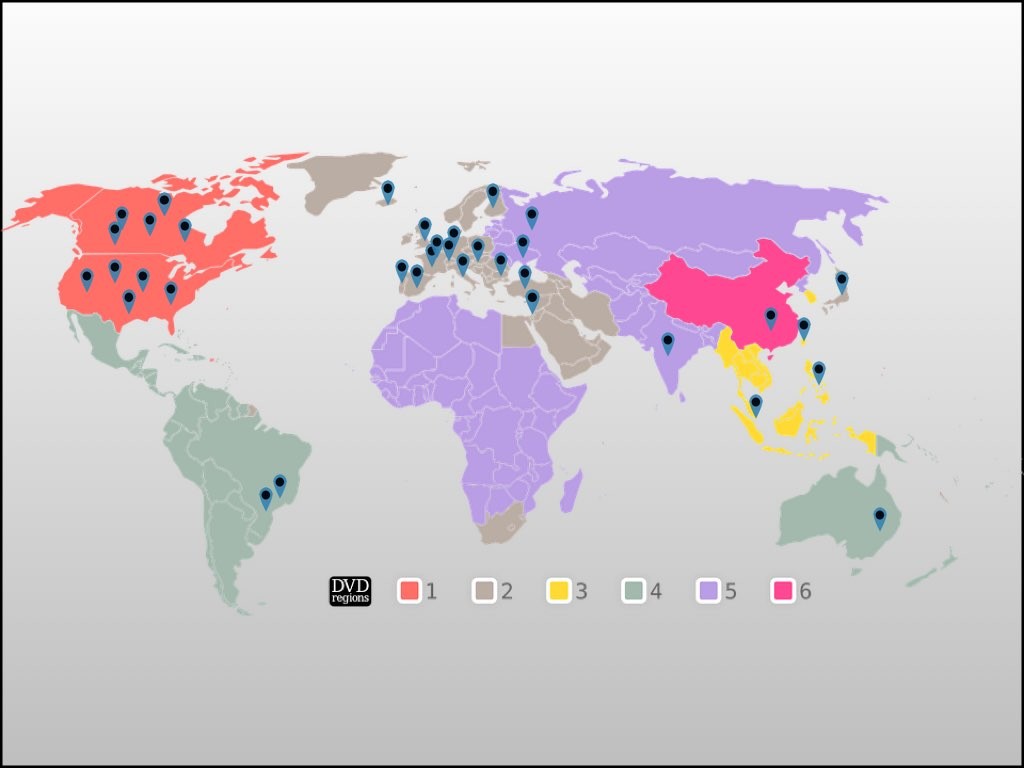 [yop_poll id="1"]
This little tool sdspeed let's you speed test your USB and SD Flash Drives Cards. There are many Flash Frauds and a need to fight them. This utility can check SD Flash Cards, USB Flash Drive, Pen Drive, Memory Stick. It does an extensive write and read test. So every single bit will be tested if it can be written and afterwards read back. It does this by test for Counterfeit or Fake USB flash drives, and check your USB Flash Drive for errors. It works basically with any USB memory device like USB harddisks.
Fake flash, data corruption from flash memory chips, class speed under performing, fake memory card, fake memory chips altered to lie about their true size (Hacked Memory). The black market is strong. More then 1,000,000 flash memory chips are "upgraded" and manipulated every month and many brand name manufacturers such as: SanDisk, Transcend, Sony, ADATA, Kingston Technologies, Lexar and RITEK have been impacted.
sdspeed is the only product that measure the read and write rate of your SD memory card you can trust based on open-source software
(Deutsch:) sdspeed ist das einzige Produkt das Hersteller unabhängig die Lese- und Schreib Rate Ihrer SD Speicherkarte misst, basiert auf open-source software
Need for Speed
The SD Association 1 defines standard speed classes indicating minimum performance to record video. Both read and write speeds must exceed the specified value. The specification defines these classes in terms of performance curves that translate into the following minimum read-write performance levels on an empty card and suitability for different applications (Source: Wikipedia):
| Class | Minimum performance | Application |
| --- | --- | --- |
| Class 2 | 2 MB/s | SD video recording |
| Class 4 | 3 MB/s | High-definition video (HD) recording including Full HD (from 720p to 1080p/1080i) |
| Class 6 | 4 MB/s | -- "" -- (same as above) |
| Class 10 | 5 MB/s | Full HD (1080p) video recording and consecutive recording of HD stills (high-speed data bus) |
| UHS Speed Class 1 (U1) | 10 MB/s | Real-time broadcasts and large HD video files (UHS bus) |
| UHS Speed Class 3 (U3) | 30 MB/s | 4K video files (UHS bus) |
How to spot a fake product
So you bought an USB Flash Drive of tremendous gigantic capacity (up to 2 terra bytes) and you are not sure if it can store really such a huge amount of memory?
There are many different variants.
Category: Empty parts
This is funny! There are products which are just empty.
Symptoms
The device looks perfect. But it's only the housing
The device is in fact empty. There is no electronics chip inside or whatsoever. Just a peace of plastic
Category: Broken parts or Drive's Showing the Wrong Capacity
Well, the product does look perfect - and it is maybe, probably. BUT it's maybe a broken or rejected device, which then was dropped out from the factory which does indeed produce real storage products. But as usual, not any product makes it to the customer. Why? Because they fail to pass the final quality control test. These are failed, broken devices.
Symptoms
The device does in fact report 64 GB free space on your system but it can not read back such an amount of space
The device will show for example 64 GB free space but in reality it can store (read) only 7 to 8 GB
The device can store maybe 64 GB, but you will not be able to read back all data later on
Often there is a label glued on it which says 64 GB or whatever.
It's not clear if these are just broken parts or if it's possible to use special software to make the device report much more space then it really has.
See what's inside.
FAQ
Q: How to disable Spotlight manually?
You can exclude a specific folder from the Spotlight index from System Preferences, by adding .noindex to the end of its name, or by creating an empty file named .metadata_never_index inside it.
adding .noindex to the end of the folder's name, or
creating an empty file .metadata_never_index inside the folder (eg with touch yourfolder/.metadata_never_index)
Q: How to reenable Spotlight indexing on an SD Card?
A:
Spotlight: How to re-index folders or volumes
Learn how to re-index a folder or an entire volume for Spotlight.
From the Apple () menu, choose System Preferences.
Click Spotlight.
Click the Privacy tab.
Drag a folder or an entire volume (your hard drive) to the list.
If prompted for confirmation, click OK.
Remove the item or volume you just added to the list by clicking it and then clicking the minus ("-") button.
Close Spotlight preferences.
Spotlight will re-index the contents of the folder or volume.
Source: https://support.apple.com/en-us/HT201716
Q: I can't write on my SD card, it's read only even if you put the switch to unlock position.
A: Finder says "you can only read" or so. Maybe the switch on the SD card is not good and/or does not held in place. Maybe fixating with a thin tape can help. Other reported it worked for them to put the micro switch in a middle position. I don't think this will help but you never now. Just try it.
Q: Can a SD Card get broken by ESD, Electrostatic Discharge (Educational Video from Apple)?
A: Yes. So make sure you are discharged before handling with memory like SD Cards, USB Sticks, etc.
Any none conductive materials like plastic can be electrically charged. For example a simple foil, synthetics fabrics, walking on the floor, etc.
So it's best not to touch any device if you are charged to handle it safely.
More over, it can be working but fail later on the field.
For more information see teaching Video from Apple about ESD:

Q: My SD Card / USB Stick does not get recognized any more. What can I do?
A: First, clean the blank connection pins with pure alcohol. I had an USB-Connector on an SONY MICRO FAULT TINY 1GB Stick which was not recognized at all. I just cleaned the blank pins a bit and it works fine now.
Q: How can I create a huge file with random numbers in it?
A: Just use this command in a Terminal
Enter the command without the leading $ sign. This is just your prompt.
Why 1048576? This is just 1024 * 1024 which is 1 mega byte. And 1024 megabytes are 1 giga byte.
$ dd if=/dev/random of=file.txt bs=1048576 count=1024
$ ls -lh file.txt 
-rw-r--r--  1 myself  staff   1.0G Oct  2 12:50 file.txt
$
Q: My SD Card does not format! Please help!
(You can not format your SD Card. Can't format SDHC card.)
A: Try SD Formatter from the sdcard.org Association itself.
Download SD Formatter 4.0 for SD/SDHC/SDXC
https://www.sdcard.org/downloads/formatter_4/index.html
This software formats all SD memory cards, SDHC memory cards and SDXC memory cards. SD Formatter provides quick and easy access to the full capabilities of your SD, SDHC and SDXC memory cards.

The SD Formatter was created specifically for memory cards using the SD/SDHC/SDXC standards. It is strongly recommended to use the SD Formatter instead of formatting utilities provided with operating systems that format various types of storage media. Using generic formatting utilities may result in less than optimal performance for your memory cards.

The SD/SDHC/SDXC memory cards have a "Protected Area" on the card for the SD standard's security function. The SD Formatter does not format the "Protected Area". Please use appropriate application software or SD-compatible device that provides SD security function to format the "Protected Area" in the memory card.
Q: How to speed up your Pen Drive up to 30% on Windows
A: Format with NTFS
This will speed up data transfer by up to 30%. Also format your pen drive with NTFS, as FAT32 has restrictions.
1. Right click the pen drive properties from my computer
2. Under the hardware tab you will find your pen drive. Highlight and click properties.
3. Under "polices" change the option from "optimize for quick removal" to "optimize for quick performance"
4. Done!
More
About the SD and SDXC card slot (Apple HT Page)
"Some Mac computers feature an SD (Secure Digital) or SDXC (SD extended capacity) card slot that enables these computers to read and write data to SD media inserted in the slot. Learn more about the SD and SDXC card slot." For more information visit: https://support.apple.com/en-au/HT204384
Support
Just leave a message below.
Let us know if you liked the post. That's the only way we can improve.