IKEA Hack HEJNE Regal 13.5 cm mehr Platz, Erfahrung
Nach dem IKEA Hack 13.5 cm mehr Platz für Dinge einräumen. Hier die Anleitung zum IKEA Hack des Regals HEJNE.
Bauen wir das Regal um damit es mehr Platz hat zum einräumen. Ursprünglich hat das Regal vorne eine Öffnung von 63.0 cm. Nach dem IKEA Hack hat das Regal eine Öffnung von 76.5 cm. Das ist ein Gewinn von plus 13.5 cm.
Die Erfahrung: Der Balken vorne stört, und verhindert damit Dinge vorne einzuräumen. Also weg damit, und im rechten Winkel um die Ecke montiert.
Produkt Beschreibung
HEJNE Aufbewahrungssystem ist stabil und selbst für die schwersten Lasten in Garage, Keller oder Speicher robust genug. Lass die unbehandelte Massivholzoberfläche wie sie ist oder lasiere, streiche oder wachse sie - wie es dir gefällt.
Die Kombination kann durch weitere Elemente und Böden ergänzt werden, wenn mehr Platz zum Unterbringen benötigt wird.
Unbehandeltes Massivholz ist ein robustes Naturmaterial, das durch Ölen oder Wachsen noch strapazierfähiger und pflegeleichter wird.
Mit Lasur oder der Lieblingsfarbe behandelt wird das Möbelstück ganz individuell.
Gut zu wissen
Das Möbelstück muss an der Wand befestigt werden.
Die Befestigungsart ist abhängig vom Wandmaterial. Bitte Schrauben und Dübel entsprechend der Wandbeschaffenheit verwenden (separat erhältlich).
Für erhöhte Stabilität ist ein Stützkreuz in jeder zweiten Sektion erforderlich.
Produktmasse
Breite: 78 cm
Tiefe: 50 cm
Höhe: 171 cm
max. Belastung/Regalboden: 50 kg
Dieses Produkt muss montiert werden.
Designer
IKEA of Sweden
Quelle: https://www.ikea.com/ch/de/catalog/products/S29031416/
Übersicht
Die vorderen Latten werden abgeschraubt und nicht vorne sondern seitlich angeschraubt. Das schafft mehr Platz zum einräumen.
Ziel
13.5 cm mehr Platz zum vorne die Ware einräumen. So sieht das fertige IKEA Hack HEJNE Regal aus.
Schritte
Man braucht zusätzlich ein paar Holz-Schrauben.
Mit Holz-Bohrer Löcher an den Stellen bohren wie gezeigt.
Anzeichnen: Wo bohren? Am besten in dem Man die Holzlatte als Schablone Vorlage drauf legt. Dann anzeichnen, dann bohren.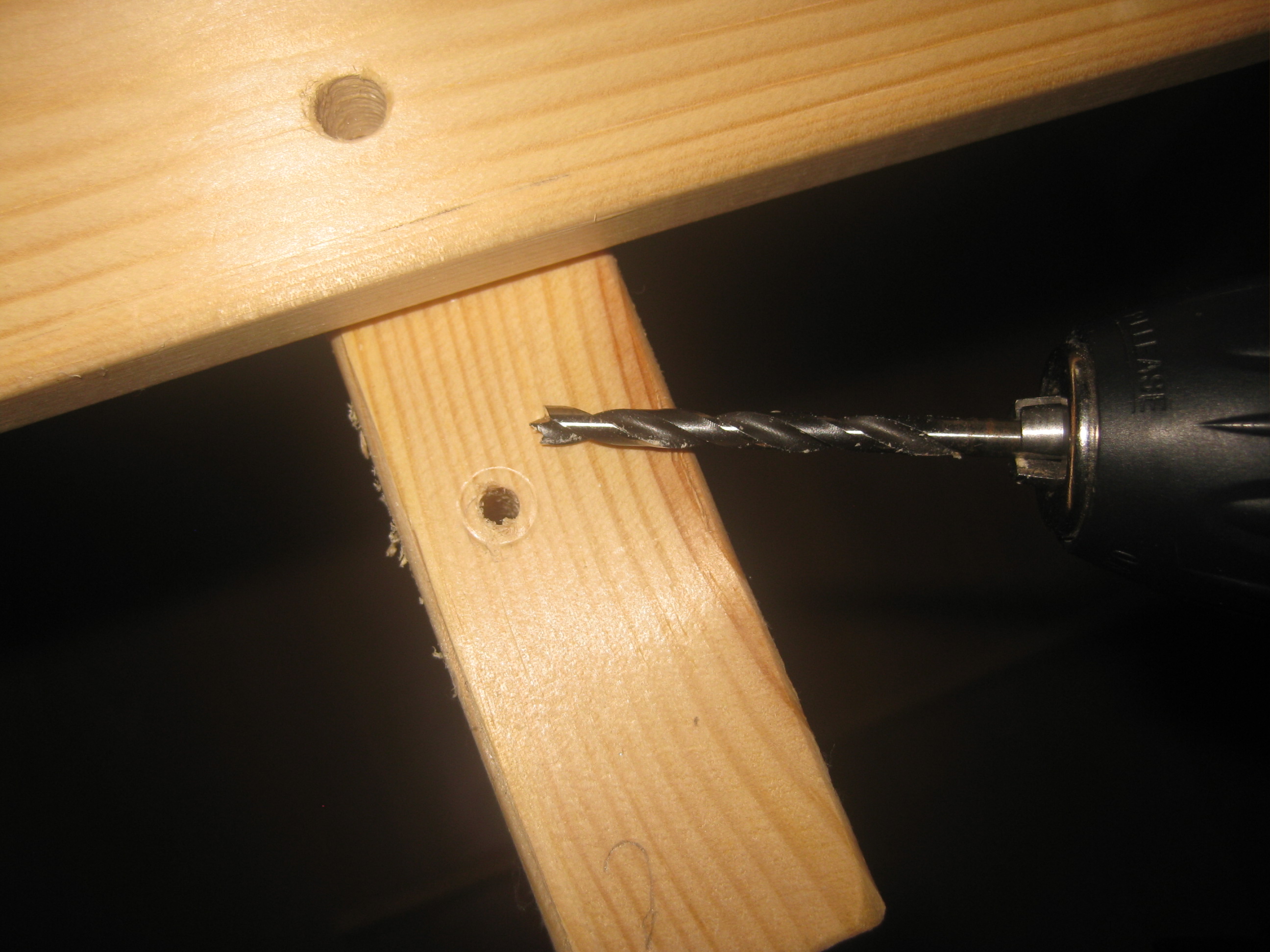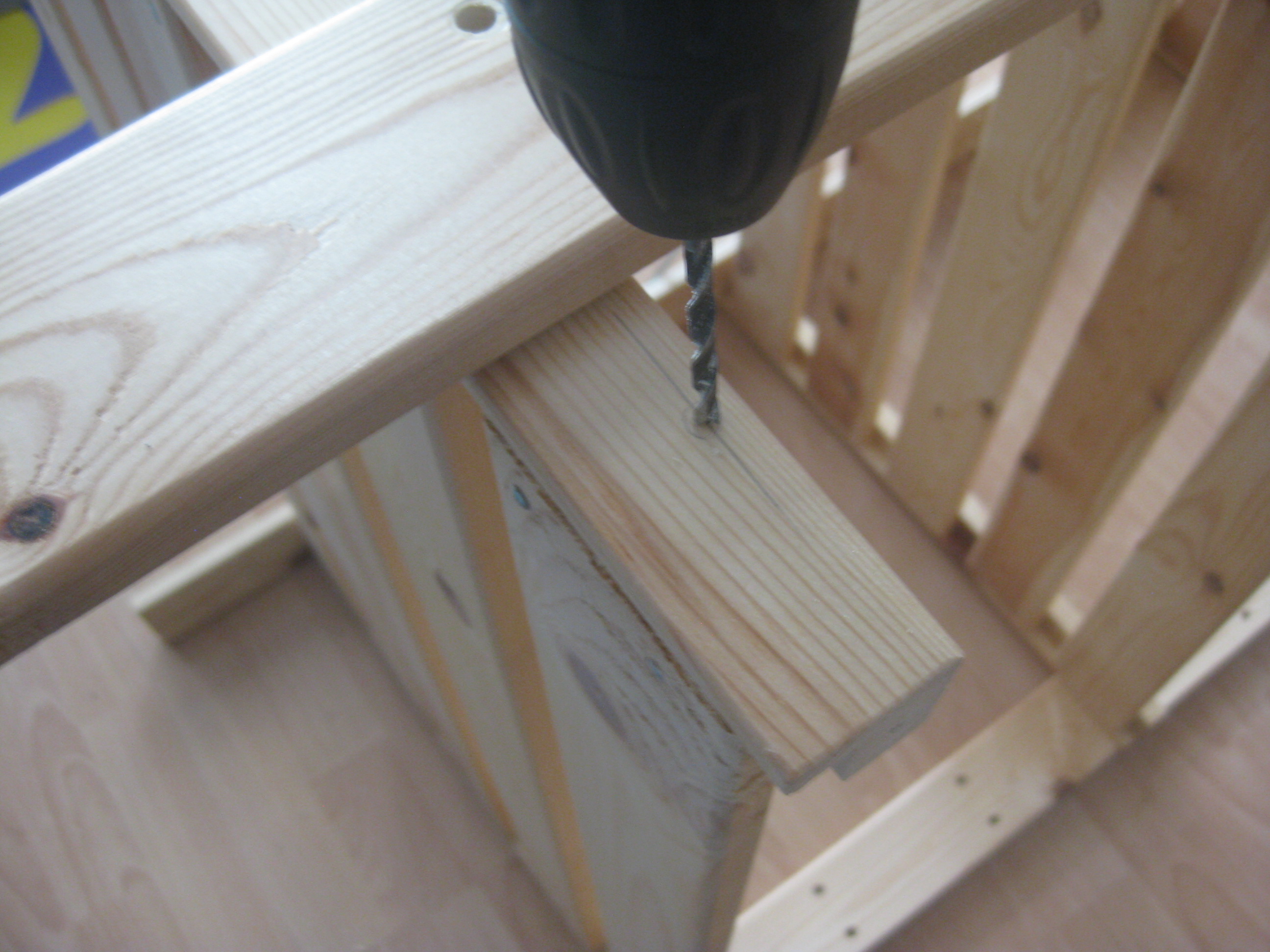 Das fertige Regal
Let us know if you liked the post. That's the only way we can improve.