/

/

/

/

Singer Futura 2010 Reparatur
Singer Futura 2010, Singer Futura 1000, Singer Futura 1050
Singer Futura 2010 Reparatur
1
Analyse bestehendes Gerät. Zustand bei Erhalt.
Licht: T10 Sockel. Max. 15 Watt. Konventionel, Glas. T10 Bulp Socket, wird sehr heiss.
TODO: 12 Volt ? Funktioniert. Ersetzen durch LED warm white.
Unterfaden: Zahnrad Unterfaden defekt (gebrochen), ein Teil befand sich in der Maschine, entfernt.
Unterfaden: Zum Teil starke Verfilzungen, Restfaden 10 cm entfernt, Verschmutzung, etc.
Unterfaden: Zahnräder, defekt, gebrochen. Braucht Ersatz
Motor: Motor Halter für Riemenspannung defekt, entfernt, Ersatz Eigenkonstruktion.
Motor Kohle-Stifte, überprüft, i.O.
Strom, Verkabelung, etc. Scheint i.O.
Fusspedal, scheint zu funktionieren, nicht geöffnet.
Utensilien, instand gesetzt:
1 x Grosser Garnableiter, "Filz Beschichtung" beschädigt, enfernt, ersestzt mit Kork.
Utensilien, defekt:
1 x Nähfuss transparent, gebrochen, Funktion unklar.
Utensilien, fehlt:
Ca. 10 x Klahrsichtspulen (Nr. 181551). Ersetzt.
2
Ersatzteile, passiv. Unteraden Zahnräder (2 Stück) plus Bohrung gemacht für Spulen-Mitführung (Schleifkupplung), Grösse angepasst, abgeschliffen. Spezial-Anfertigung.
3
Ersatzteile. Motor Halterung. Motor-Gummi, Motor Mount Block.
4
Ersatzteile. Licht LED, ersetzt, bestehendes Licht zu stark wird zu heiss.
5
Instandsetzen / Service Arbeiten
a) Unterfaden, Zahnräder eingepasst. Neu einstellen für Hook-Timing Unterfaden.
b) Motor-Block: Spetial-Anfertigung für Riemenspannung.
c) allgemein Reinigung, Fusel Unterfaden-Greifer entfernt.
d) Oberfaden: Rest 10 cm Faden eingeklemmt, entfernt.
d) Accessoir Box repariert.
6
Test: Nähen. Aufspulen des Unterfadens. Scheint i.O.
Pflege der Nähmaschine
Herausnehmen der Spulenkapsel
Einsetzen der Spulenkapsel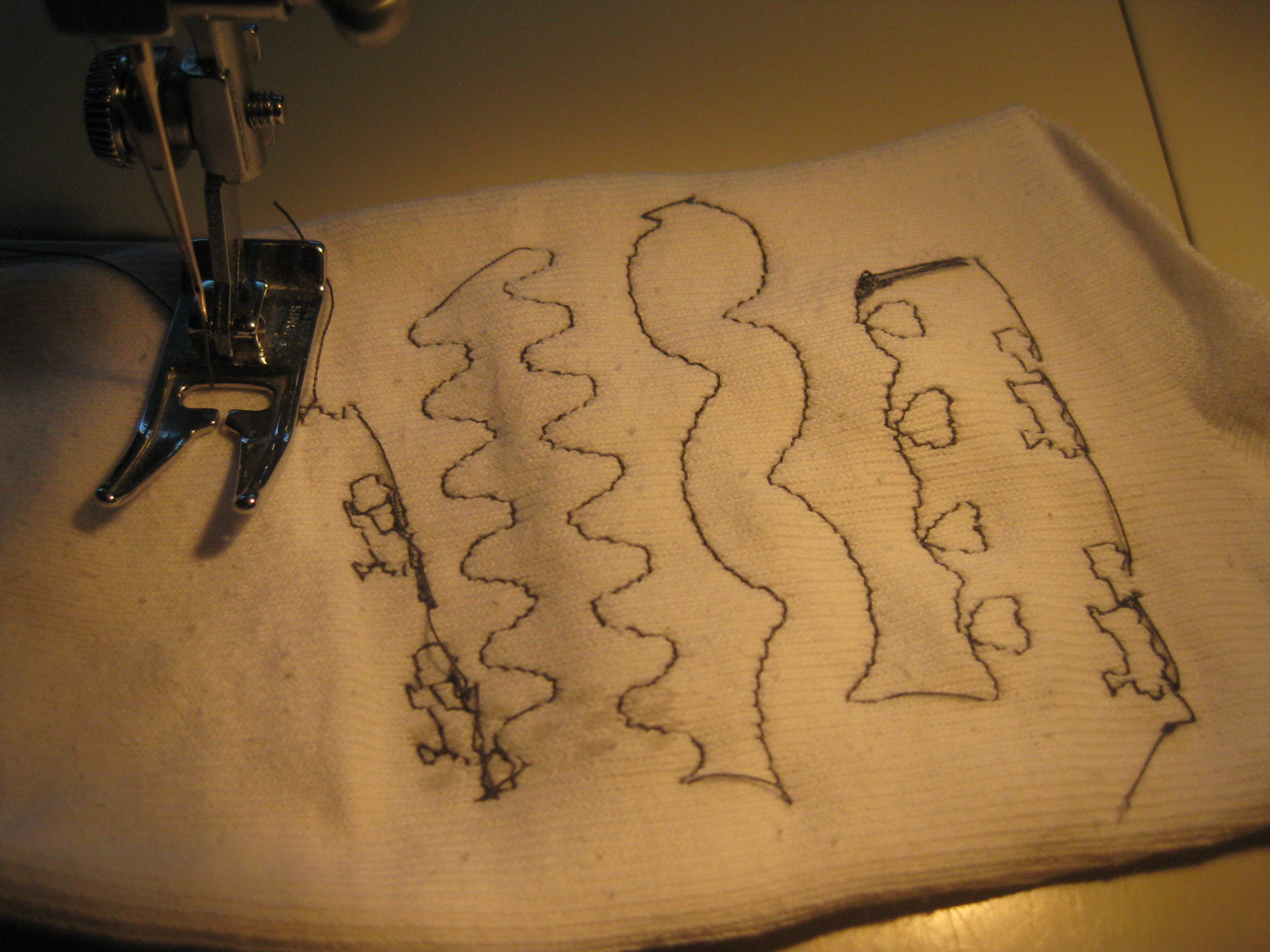 Let us know if you liked the post. That's the only way we can improve.