How to Refill LC-970 and compatible
DCP 135C, MFC-260C, DCP130C, 330C, 540CN, 750CW, MFC240C, 440CN, 660CN, etc.
LC-970C, LC1000, etc.
You can refill LC-970 ink cartridges for Brother printers.
C - Cyan: Blue
M - Mangenta: Red
Y - Yellow: Yellow
KB / Key: Black
Pelikan LC-970Y - Yellow
The Pelikan LC-970Y is black closed container you can't open without damaging it. But is is very easy to refill. Just use the Ink-Outlet to refill with a normal syringe. Maybe you have to use a little adapter to reduce to the diameter of the valve so that it fits.
Brother LC970C - Cyan (Blue) - Original
Break up the cover with a little not sharp screwdriver.
On top is the air-intake valve.
On the bottom is the ink outlet valve.
You can see the how the ink supply level is measured, just with a swimmer.
You can see the refill opening on the bottom-left, closed with a non accessible silicon part...
Detail view of original silicon refill opening.
The air-intake opened.
LC1000 Replacement
LC1000: Use silicon plug, refill with needle.
Here I was able to use the original fill-in silicon. Just unplug with tweezers.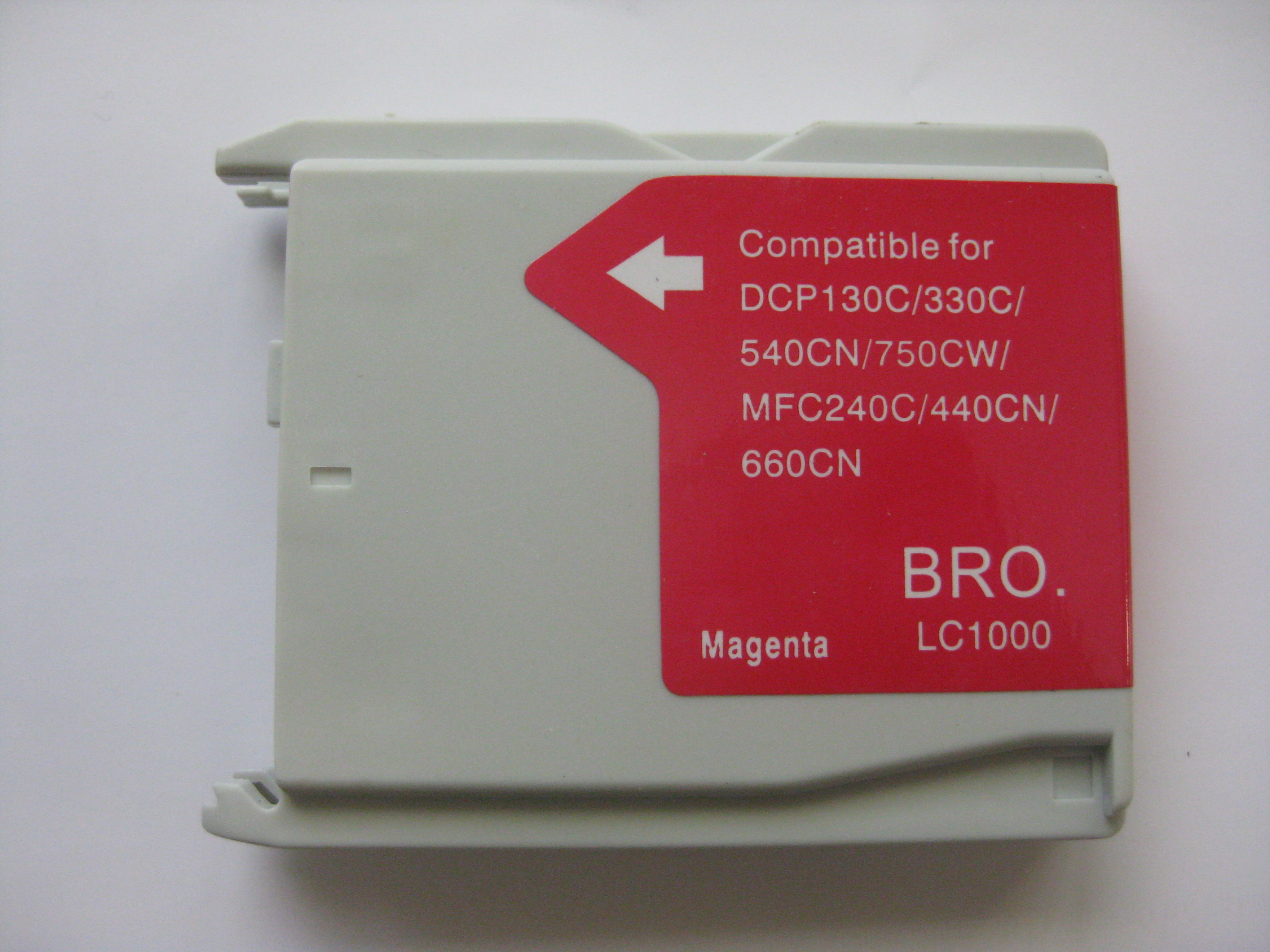 LC970BK - Original Brother Black
"This unit contains brother brand ink" - wow !!

The result
Let us know if you liked the post. That's the only way we can improve.