/

/

/

Neue Genfer Übersetzung, 2003...
Neue Genfer Übersetzung, 2003 Teilausgabe [NGÜ 2003 Teilausgabe]
Tag des Herrn. Die Stelle in der Offenbarung "Tag des Herrn" wird mit Sonntag gleichgesetzt. Das (auch wenn es stimmen könnte), das schränkt aber die möglichen Interpretationen ein, es handle sich dabei einfach um eine kurze Zeitperiode am Ende der Weltzeit. Eben diese Zeitperiode wo von in der Offenbarung berichtet wird.
Johannes 4,22: Das Heil kommt "aus" den Juden muss es heissen, nicht von oder in den Juden. Das Evangelium ist etwas vollkommen neues, auch für die Juden war das neu. Kaum eine Übersetzung hat diese Feinheit realisiert; es handelt sich dabei jedoch um eine wichtige Grundfrage der Religionszugehörigkeit. Dass eben das Evangelium keine neue Religion ist, die von den Juden stammt, sondern etwas völlig neues darstellt. (Es gab ja zur Zeit Jesu auch Juden, die den Glauben von Jesus nicht annahmen, aber auch viele, die den Glauben annahmen; oder erst später, nach dem Tod Jesu annahmen. Wenn es nicht ewas völlig neues war, obschon es "aus" den Juden kam, so müssten die Menschen heute zum Judentum konvertieren, um an den einen Gott glauben zu können. Das ist aber nicht notwendig. Siehe dazu auch (erstes) Apostelkonzil, muss ein Mensch aus den nicht-jüdischen Völkern die jüdischen Weisungen einhalten, um an Gott glauben zu können? Nein, siehe den kurzen Brief in der Apostelgeschichte.)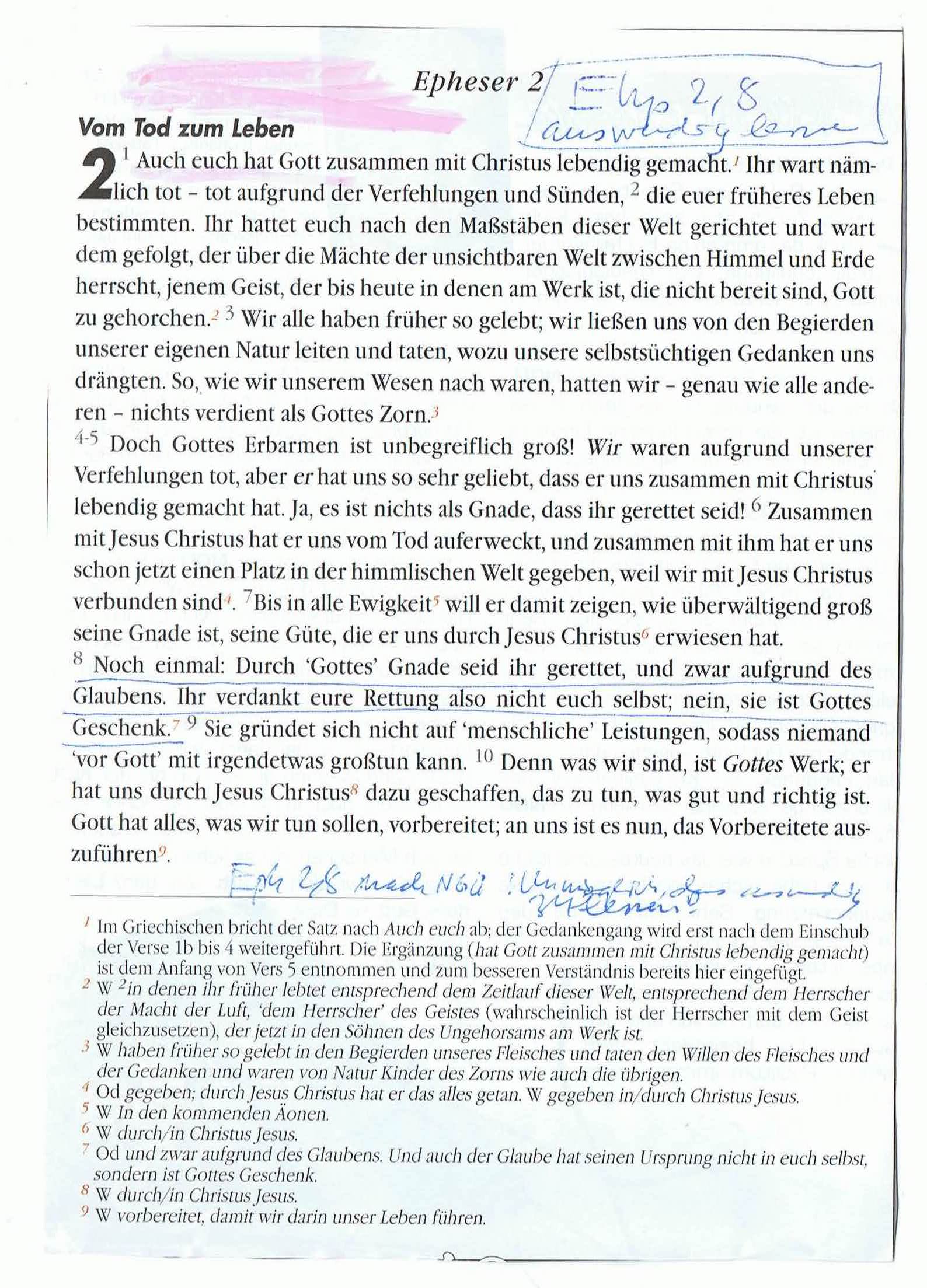 Let us know if you liked the post. That's the only way we can improve.